Teachers have a tremendous responsibility—and workload. Choosing the right curriculum for your school makes a world of difference for both students and teachers.
Are you unsure about your school curriculum?
Are teachers overwhelmed or frustrated?
Are your students picking up wrong values?
Are your students struggling with your current curriculum?
With Christian Light curriculum you can:
Teach lessons to a class or coach students studying independently.

Stay within your budget without sacrificing academic quality.

Say good-bye to figuring how many pages to assign each day or creating your own quizzes or tests.

Instill your deeply held values rather than spend time teaching against patriotic or unbiblical values in curriculum.

Equip your students to succeed in life for God's glory.
What Makes Christian Light Work Well for Schools?
---
Simple, effective design.

Biblical worldview anchors your students in God's truth for God's glory.
All truth is God's truth. Every subject is presented from a worldview that acknowledges God as Creator and Master so that your students grow in wisdom and understanding.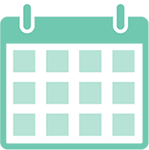 Daily lessons make scheduling easy.
Most Sunrise Edition courses are divided into 160-170 lessons. As a teacher you can easily make lesson assignments and chart your overall progress for the year.

Lessons teach new concepts in bite-size increments for better mastery.
Sunrise Edition Math and Language Arts courses introduce new concepts in bite-size increments at the beginning of the lesson. Students master concepts more easily because each new increment builds on and expands concepts that were previously taught.

Systematic daily review cements skills and concepts in students' memories.
Daily review sections are essential for the spiral learning approach where multiple threads are taught simultaneously. The structured system of review exercises keeps concepts fresh in your students' minds.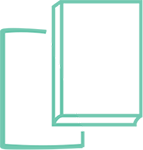 Some courses feature a second study option.
While most courses are in the LightUnit workbook format, some reading, math, and social studies courses offer a second study option. Math textbooks are available for grades 4-6 and grade 9. Worksheets that reduce student workload and require additional teacher involvement are available for Grades 6-8 in Social Studies and Grades 2 and 3 in Reading.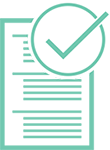 Frequent quizzes and tests gauge students' success.
With two quizzes and one test in each LightUnit, you can monitor how well students are grasping the material and help them with trouble spots.

Workbook design frees students for productive study.
The distraction-free design of Sunrise Edition LightUnits and Worksheets helps to focus students and enhance their learning. Instead of cartoon-style illustrations, the artwork sparks interest, illustrates the text, and grounds learning in real life.

Browse curriculum and samples on our website.

Place your curriculum order.
Equip students and teachers to succeed at school.
Interested? Order courses for free review.
Would you like to see Christian Light curriculum for yourself? Maybe you need to pass around curriculum samples to your teachers or board. We will send you your choice of courses and you can return them to us if you decide not to purchase.
You may order up to $500 of curriculum to examine for 60 days at no obligation (schools in U.S. and Canada only).
To order review copies, call us at 800-776-0478 or email orders@christianlight.org. After 60 days, we will contact you. You can either return or pay for and keep the curriculum samples. Payment or the returned books are due within 30 days of being contacted. Returned items must be in saleable condition, and you pay the return postage.
Invite a rep from Christian Light to visit your school!
Are you planning a curriculum transition? Are you interested in starting a Christian school? With years of experience working in education, our school representatives are eager to assist you.
Christian Light school representatives are available to:
Visit or call schools in the U.S. and Canada.

Help with curriculum transitions.

Speak at Parent Teacher Fellowships, school meetings, and other school functions.
Assist in starting new schools.

Give presentations on Christian Light curriculum.

Offer academic support and answer specific curriculum questions.
No question is too small!

Stay informed.
Sign up to receive periodic updates from Christian Light.